Helmet is one of the important gears for riding. To keep it works well you must pay attention about the condition of your helmet.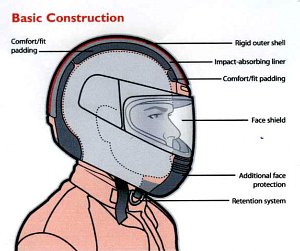 You know what? a helmet also has a expiry date. According to INDOBIKERMAGS.com, helmets like Arai, Shoei, Nolan can be used up to 4-5 years. More than that the helmet will not work properly. From R2 magazine, most of local helmet labeled SNI -Indonesian National Standarized- just can be used up to 2 years.
Also note if your helmet ever bumped something hard. The peformance of this helmet will decline.
Look back to your helmet, is it still safe to use? :D
Source:
http://indobikermags.com/2011/07/27/helm-juga-ada-tanggal-kadaluarsanya/
R2 magazine